If you missed Pre-K registration last week, you have another chance this week! Please see the flyer for locations. This week the times are 12:30-2:30. The application is also available online and can be mailed to the board office with the required documents.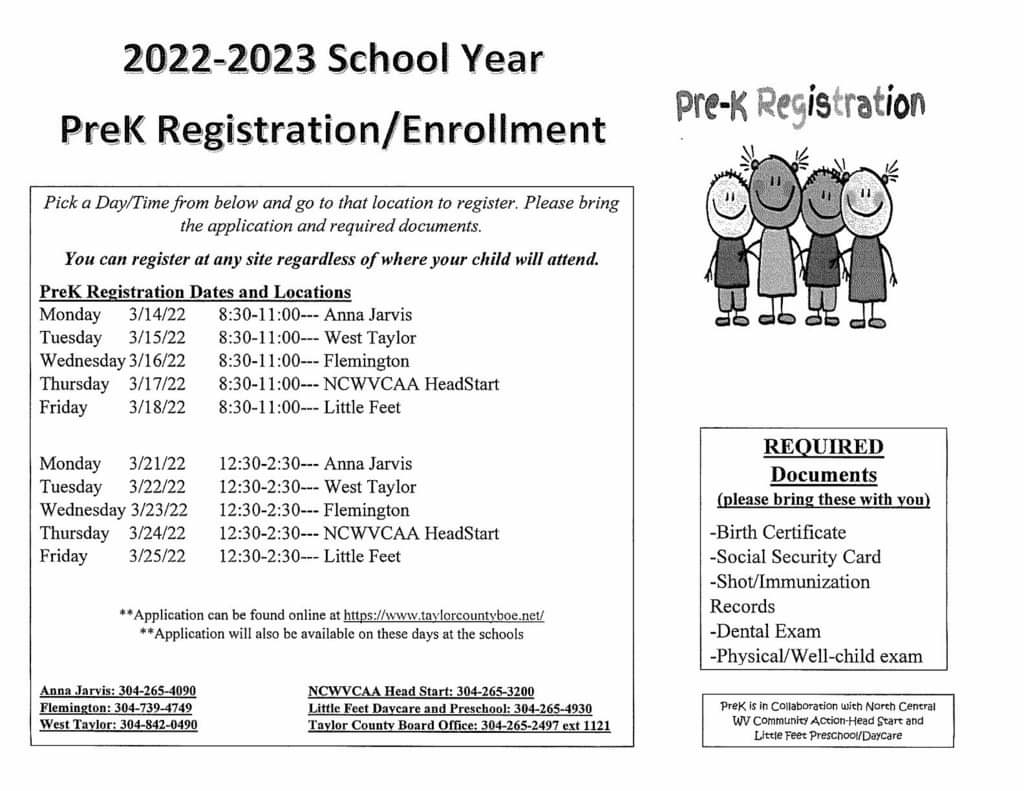 Our Bearcats played a great game this evening!! Heart and hustle to the end!!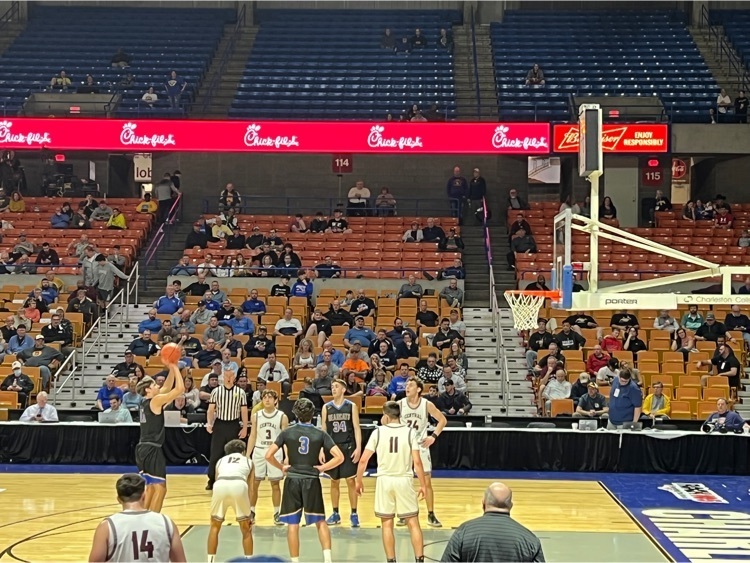 Students from Grafton High got the opportunity to visit the Project Search Program at Ruby Memorial Hospital today. The program consists of 3 in-house rotations at Ruby where student work on job and living skills. The end goal of the program is to help students become employable! Special thanks to instructors Nick and Stephen for the tour and information!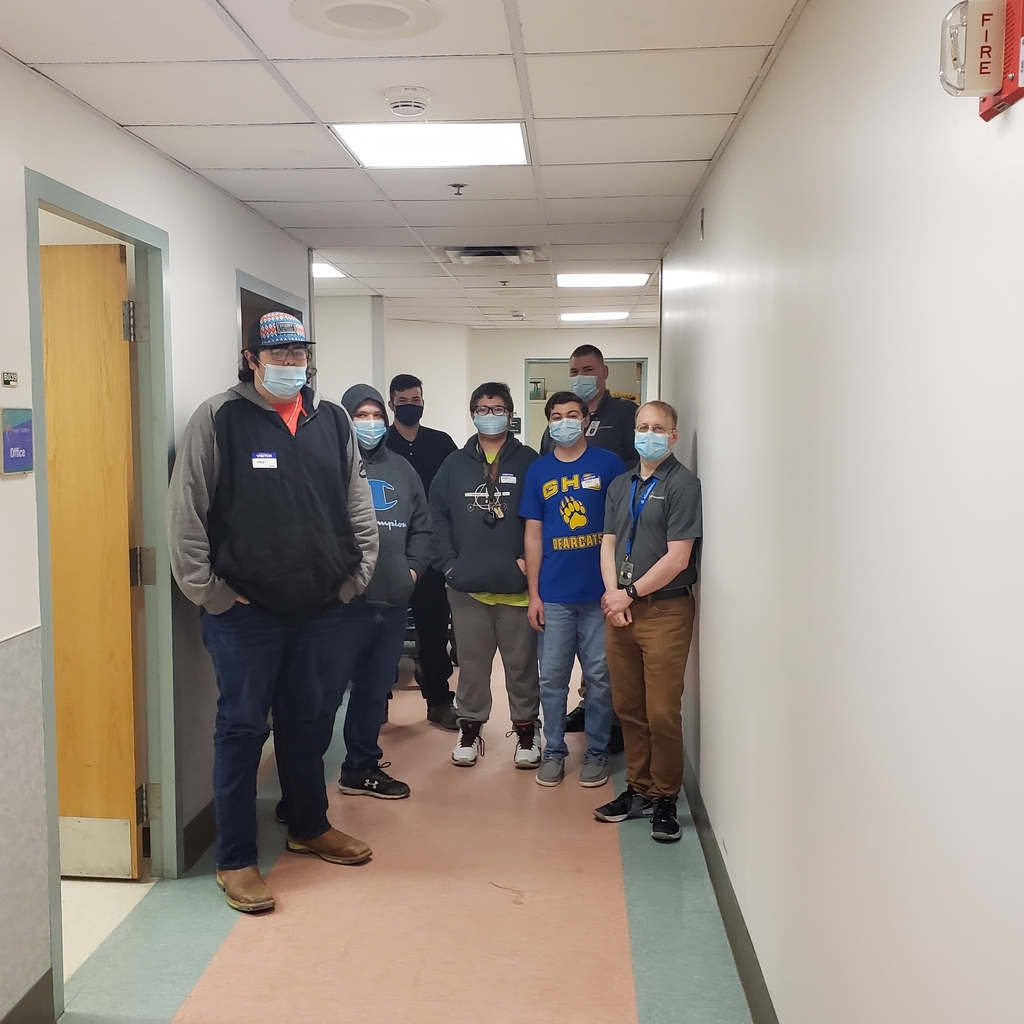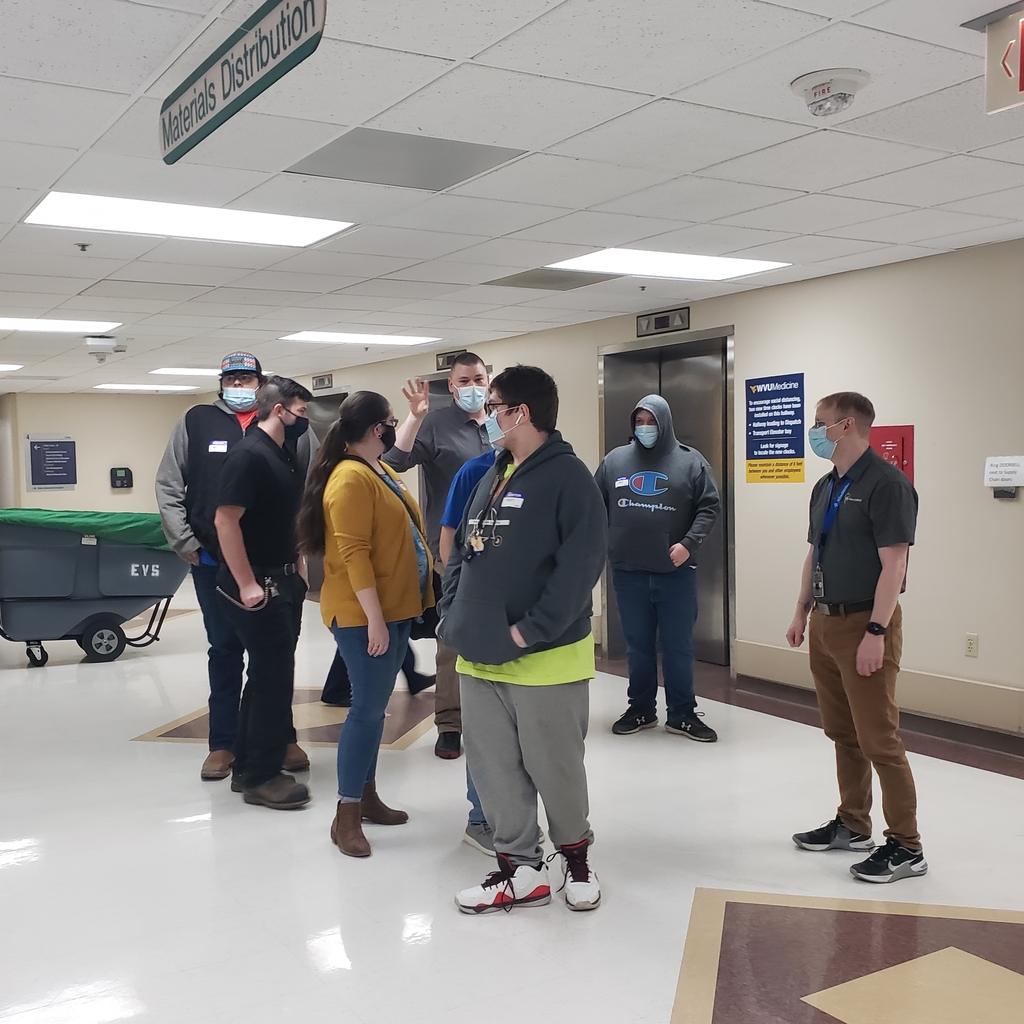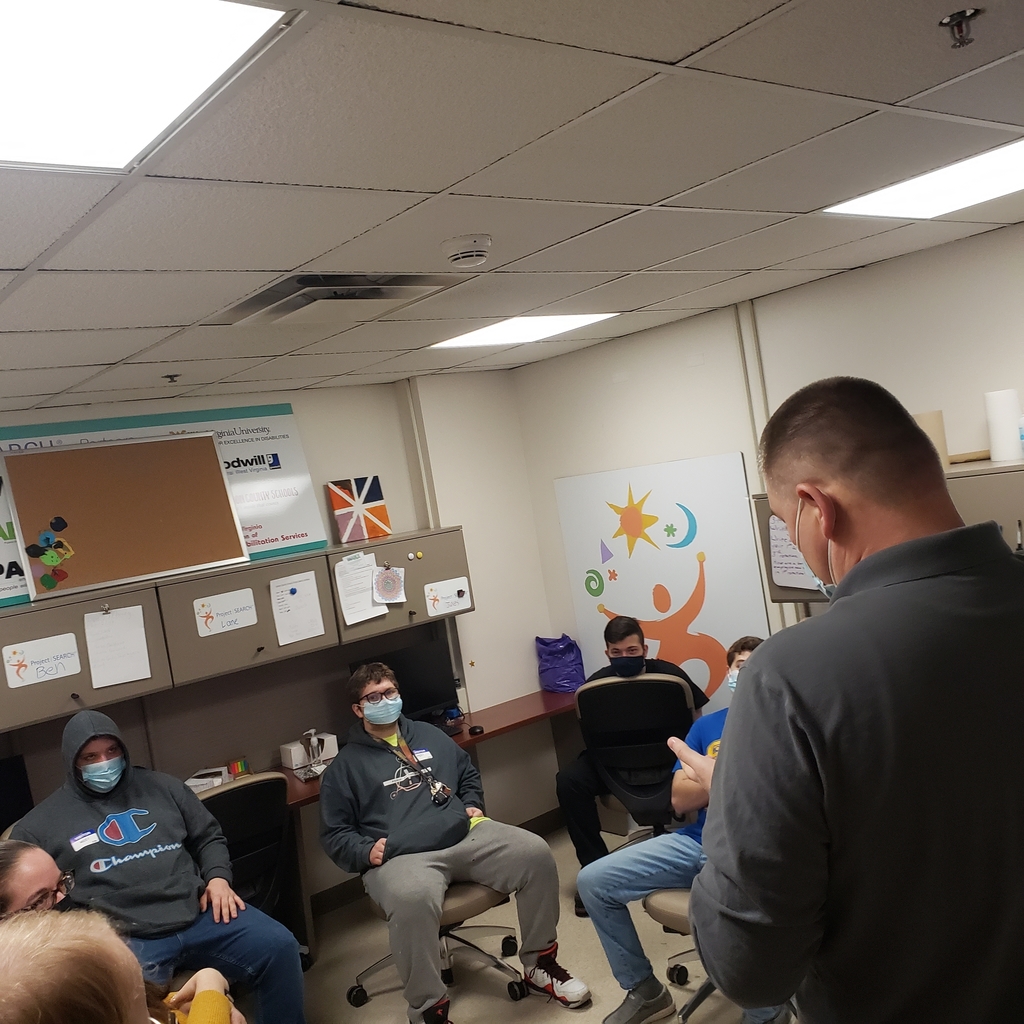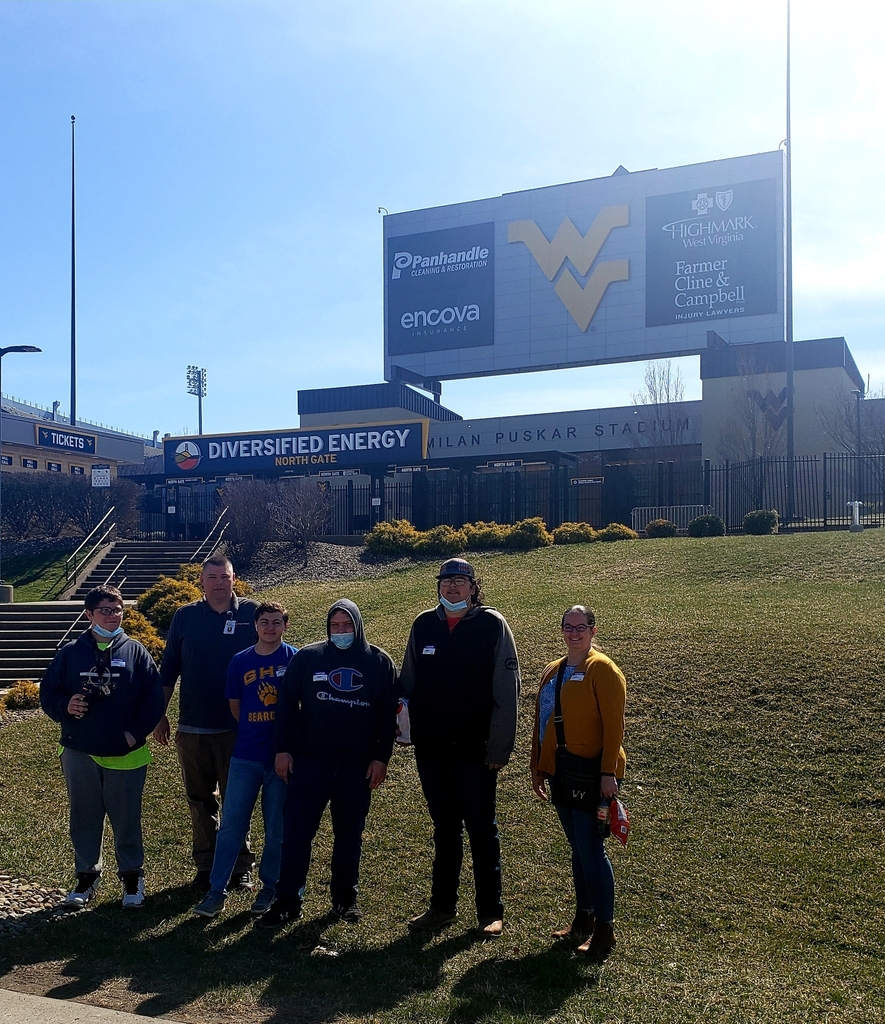 Congratulations to Mrs. Bartlett, Taylor County's latest National Board Certified Teacher!!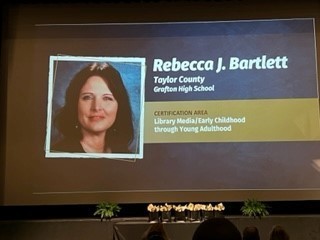 Due to staffing concerns, on Thursday, March 17, Taylor County Schools will operate on a 2 hour delay.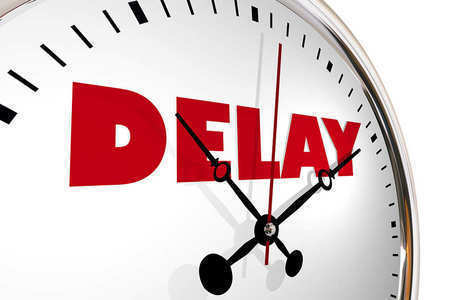 Tomorrow is the first day of Pre-K Registration for students who will be 4 by July 1st. Come out and see us at Anna Jarvis Elementary from 8:30-11:00. We have some special treats for kids who get signed up this week! Please see the flyer for additional days/times and lcoations. Please note what documents you need to bring with you.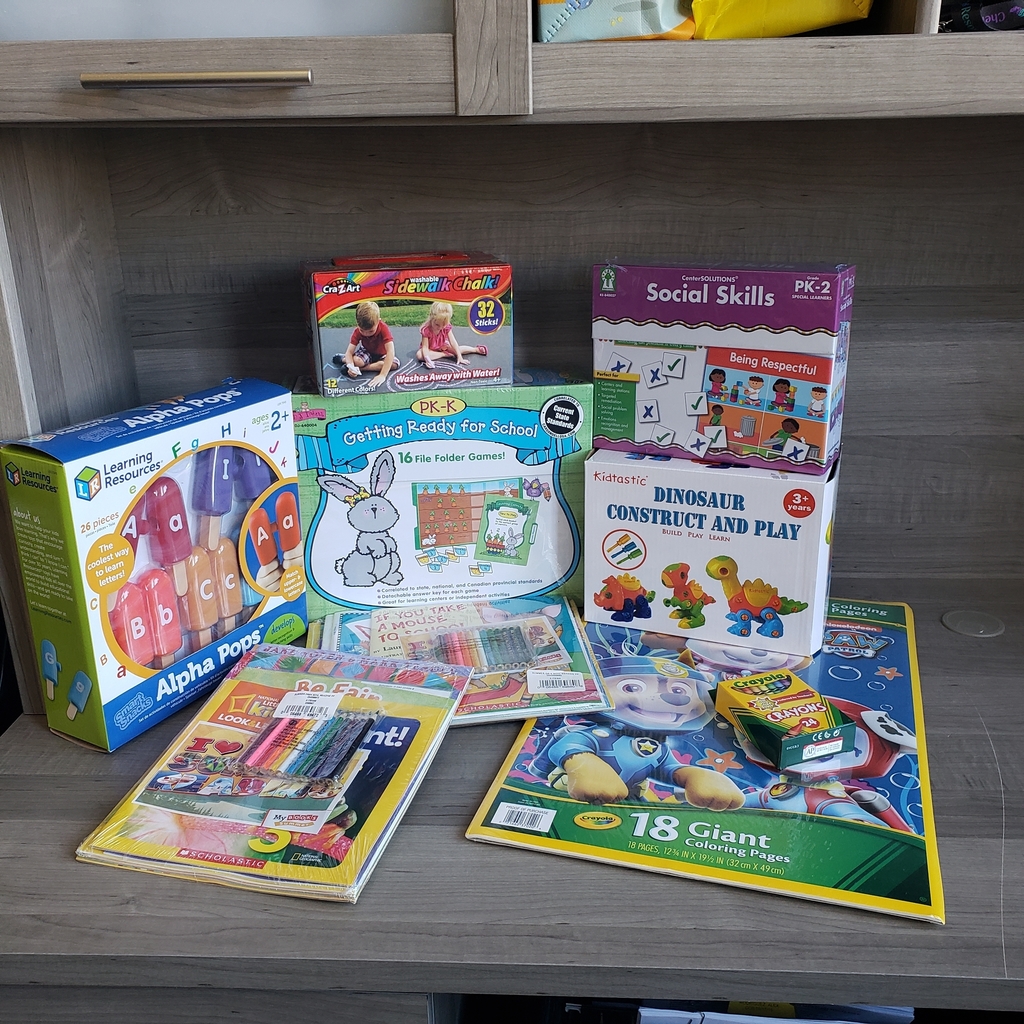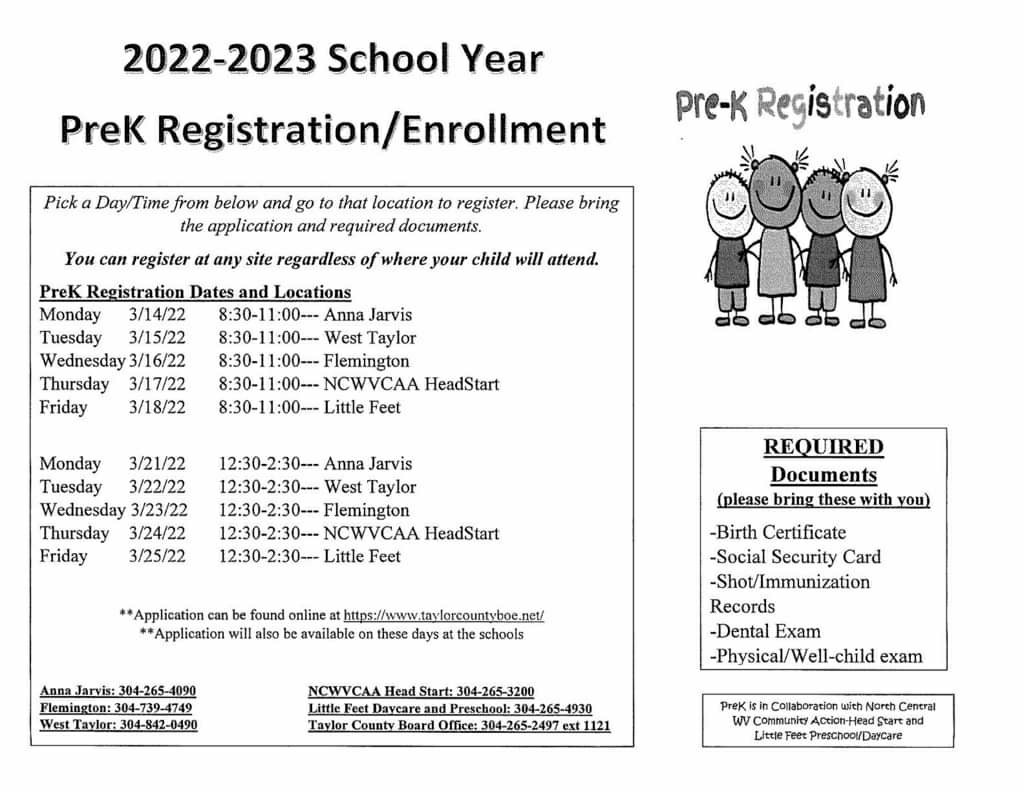 Reminder that tomorrow, Wednesday, March 2nd, is a 2 hour early dismissal for all Taylor County students.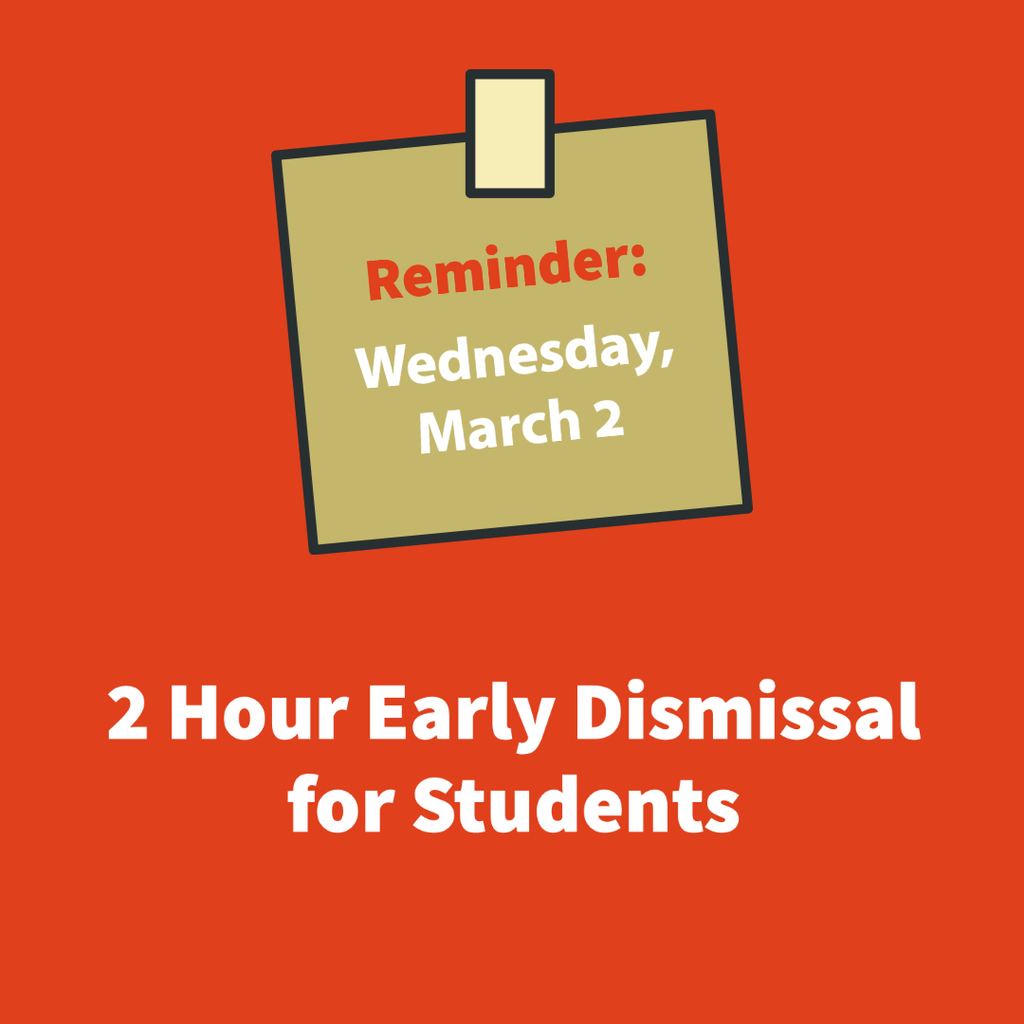 Reminder of the Upcoming Prek Registration/Enrollment Dates.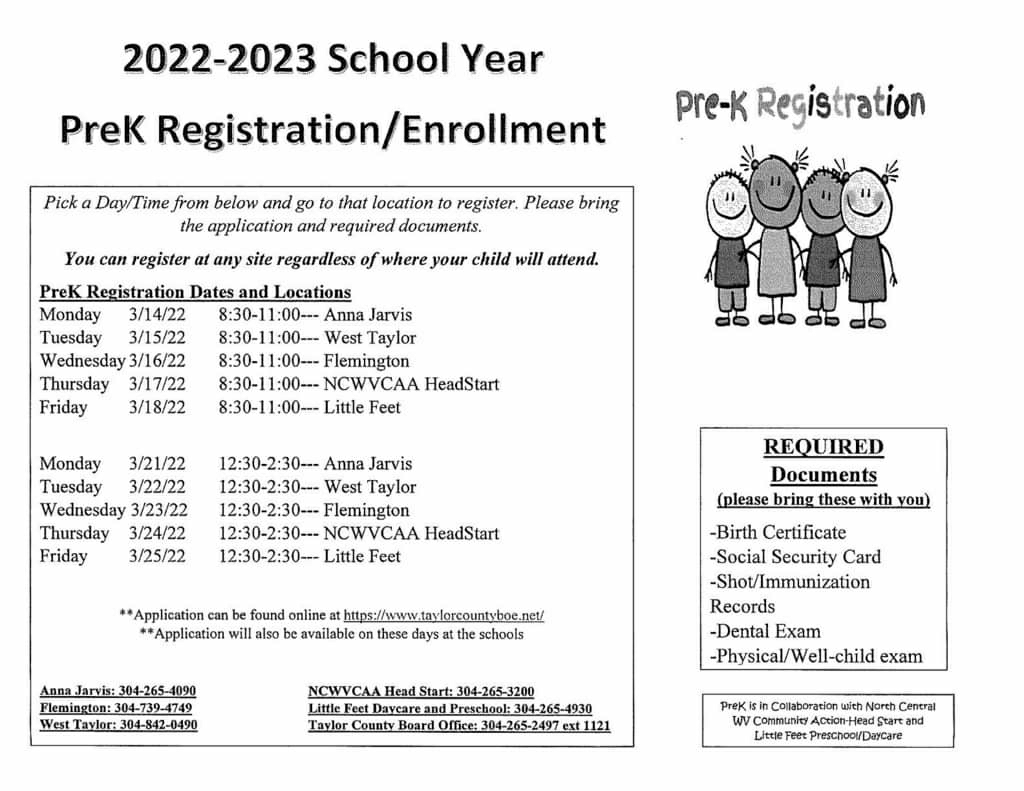 The Taylor County Board of Education voted to remove masks on all buses, facilities and activities. Face coverings will be optional based on personal or family choice.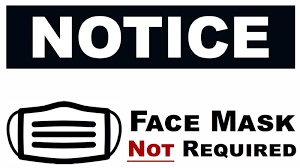 Reminder: Monday, Feb. 21st is a 2-Hour Dismissal for Taylor County Schools.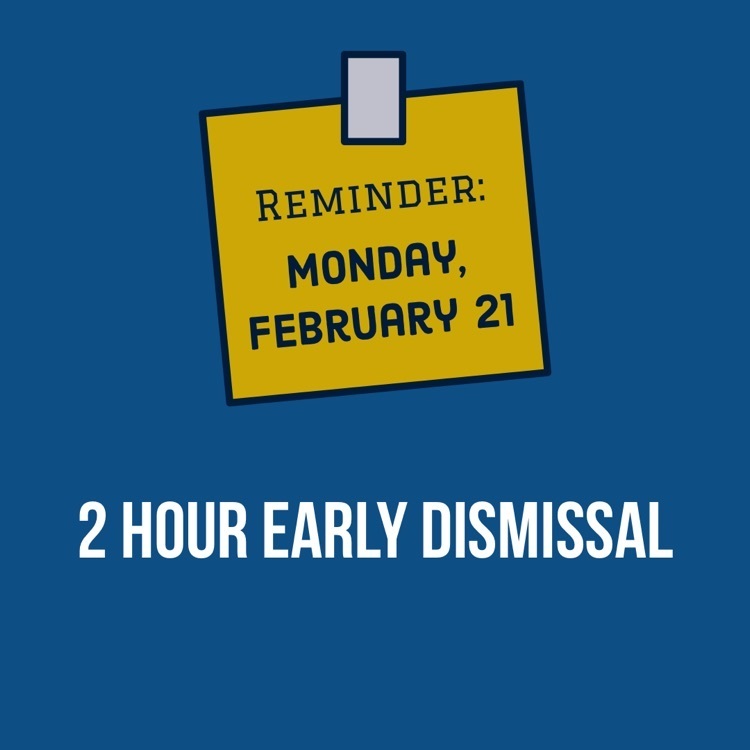 Learning 2025 and National Conference on Education is providing networking and learning opportunities for Superintendent Miller this week. Taylor County is out in front of many of these ideas and working daily to improve outcomes for all students.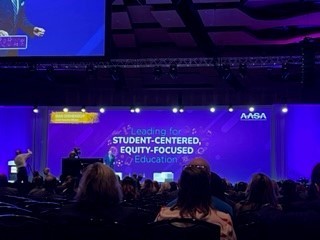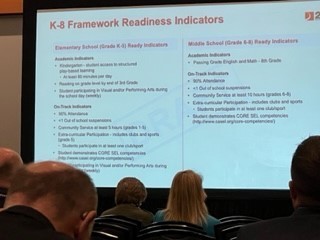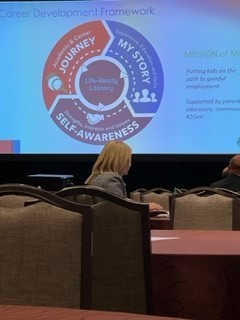 Taylor County Schools will operate on a two hour delay today, Monday, February 14.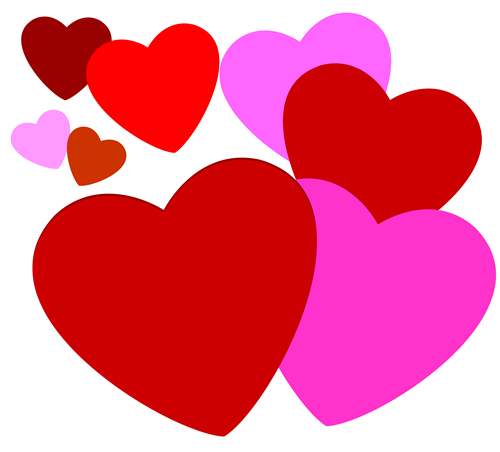 Law enforcement have announced an All Clear at Grafton High School There is no longer an alert or code red.

There is currently a code red (an alert) at Grafton High School. Law enforcement are investigating the situation and request that the no one come to the school at this time. We will keep you updated as we receive information.

The CTE Lab at TCMS is an exciting new classroom this school year. In this class, students explore areas of various Careers and Technology as well as STEAM and project based learning.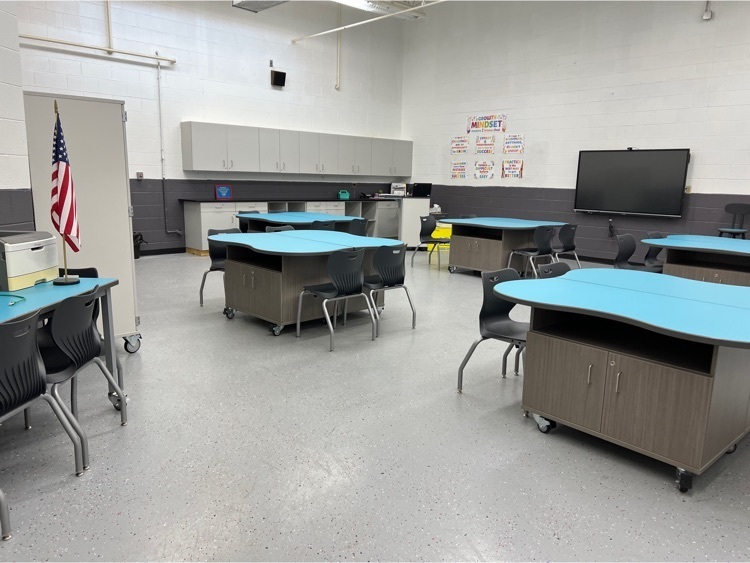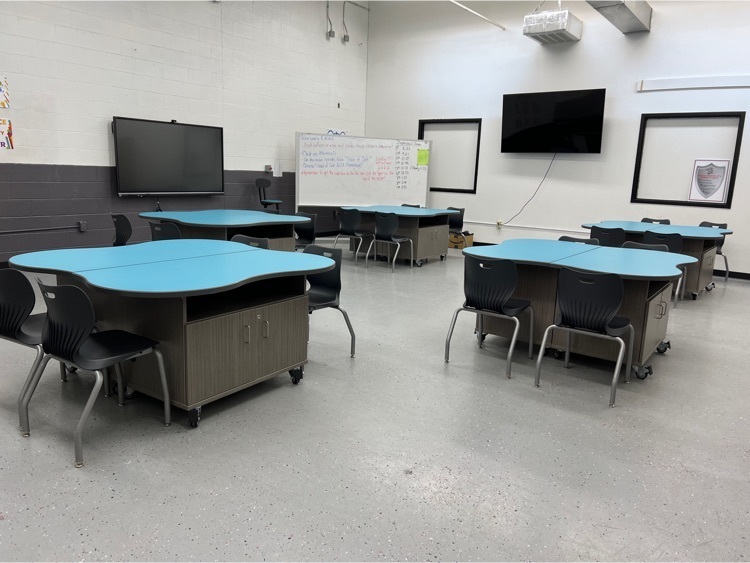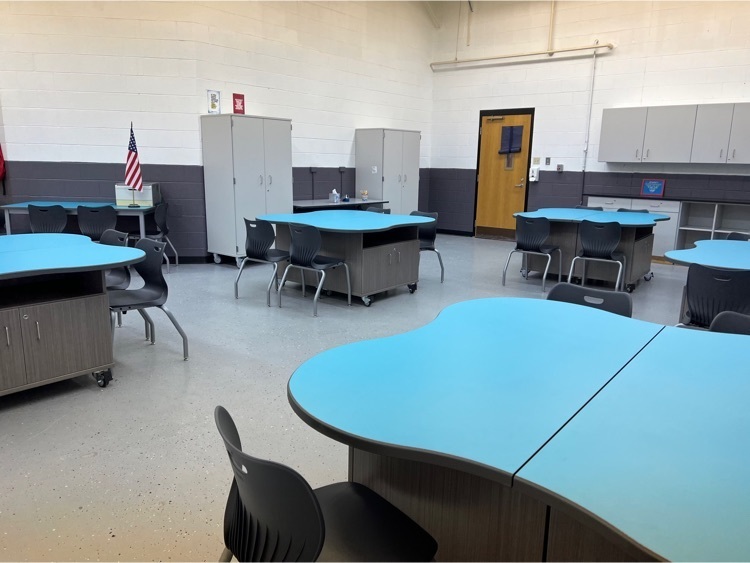 Taylor County Schools will have an NTID day today. Students and staff are to work from home. This includes board office personnel.

Taylor County Schools will operate on a 2 hour delay, tomorrow, February 4, 2022.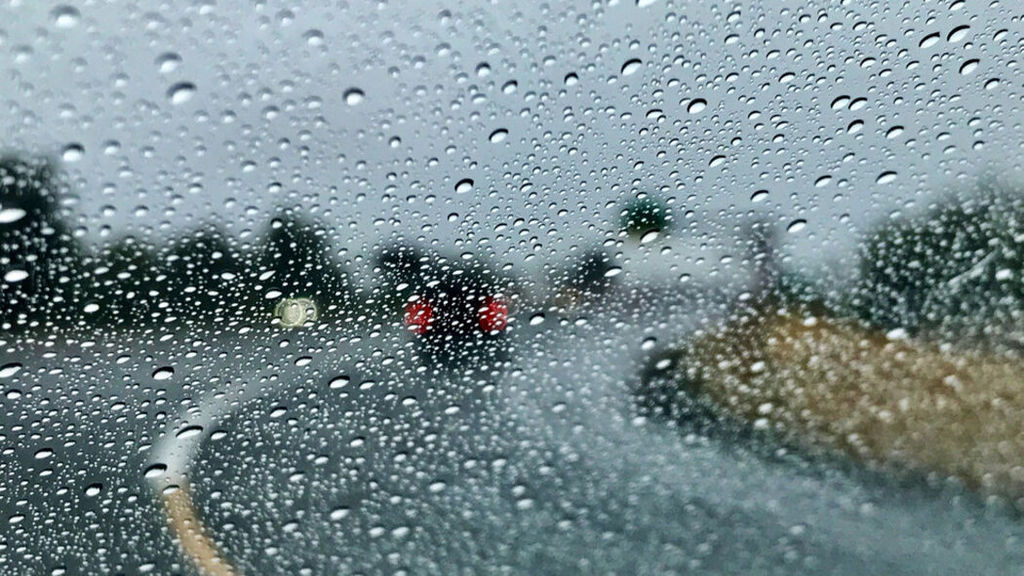 Reminder: Monday, January 31 is a Professional Learning Day. No school for students.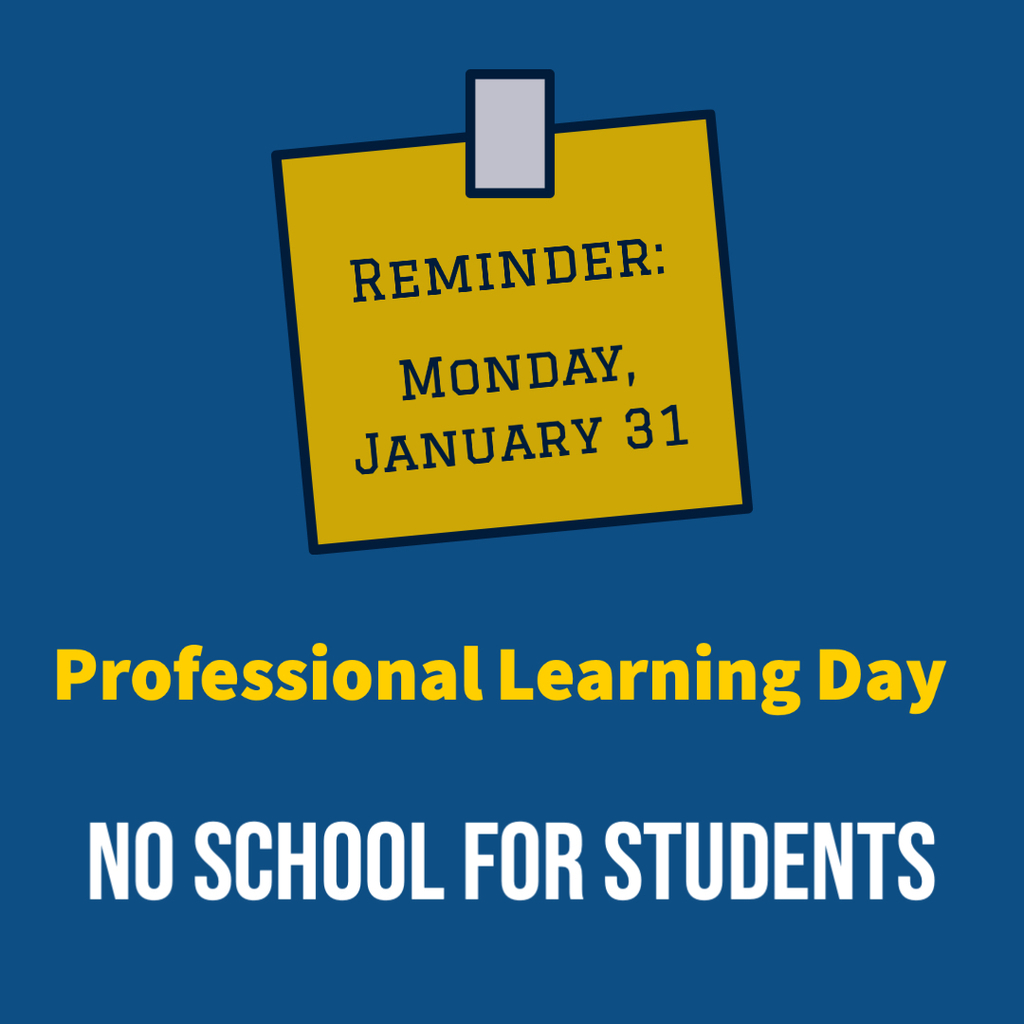 Taylor County Schools will be operating as an NTID (Non-Traditional Instructional Day) today, January 28. Teachers will be available for support on a 2 hour delay.

Taylor county schools will operate on a two hour delay tomorrow January 27, 2022.